Tecnoconference Europe e SNAB
A company that has always been 'one step ahead' in the supply of audio, video, lighting and stage technology for events: Tecnoconference Europe and SNAB – Gruppo Del Fio, based in Rome, is one of the largest providers of technological services and products in central Italy, in terms of number of events, employees and active customers.
The Group is made up of professionals with many years of experience who can support customers by providing a turnkey package: from concept to design up to the complete event. A first-rate and always-in-training staff makes us one of the most credible, reliable and appreciated FULL SERVICE of technologies and set-ups for numerous customers, who continue to choose us for their most important meetings at the highest political, institutional, scientific and corporate communication level and beyond.
A complete range of systems and equipment for every need for any type of event.
Silvio Del Fio, who gave his name to the Group, is first and foremost a professional and then an entrepreneur; he has been working in the conference sector since the 1960s, when the entire industry was in its infancy; now, thanks to his long experience, he is now considered one of the leading experts in the Italian conference system. He founded and managed other event- technology supply companies for many years; in 1990, he decided to take a further step forward.  And this resulted in the birth of Tecnoconference Europe – Del Fio Group. Forty years of experience thinking of tomorrow. The ambition to lead the market requires relentless research and development, but above all investing in fresh, young resources capable of imagining the future following the best tradition of the brand. This consistent approach bears the name of Davide Del Fio, the son of the founder, Silvio, who has been active in the company for some time now in the wake of his father's legacy.
MEMBERS OF THE CONVENTION BUREAU OF ROME AND LAZIO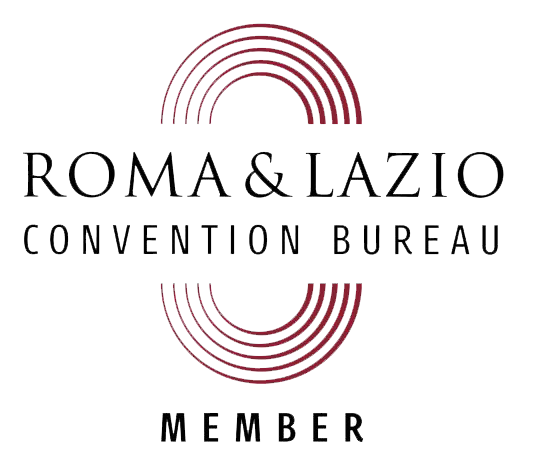 Tecnoconference Europe srl is a member of the Convention Bureau of Rome and Lazio, officially established on June 21, 2017 in the form of a limited liability consortium. The bureau is a consortium of private individuals also supported by private funds. This project was designed together with Roma Capitale (the City Council) and the Lazio Region, that sit in the board of directors and in the steering committee to support its activities.
Via Alessandro Luzio, 66 – 00179 – Rome
TEL +39 06 78359617 – FAX +39 06 78359385
Via Pancrazi, 15 – 50135 – Florence
TEL +39 055 4633305- FAX +39 055 4634769
Piazza IV Novembre, 7 – 20124 – Milan
TEL +39 02 87343470 – FAX +39 02 87343470