Tecnoconference Europe e SNAB - Gruppo Del Fio
A company that has always been 'one step ahead' in the provision of audio, video, lighting and stage technology for events:
Tecnoconference Europe and SNAB – Gruppo Del Fio, based in Rome, is one of the largest providers of technology services and products in central Italy, in terms of number of events, employees and active customers.
OUR STRENGTHS?
A complete range of facilities and equipment for every need different types of events.
A state-of-the-art constantly trained technical team.
Major investments in new systems and equipment.
TECNOCONFERENCE EUROPE WAS FOUNDED IN 1990. UNDER THE LADERSHIP OF SILVIO DEL FIO, IT MANAGED TO ACHIEVE VERY SIGNIFICANT GOALS IN TERMS OF NUMBER OF CLIENTS, NOTORIETY AND EXPERTISE. ONE FEATURE ALONE IS WELL SUMMARISED IN ITS INSTITUTIONAL CLAIM: EXCITING TECHNOLOGY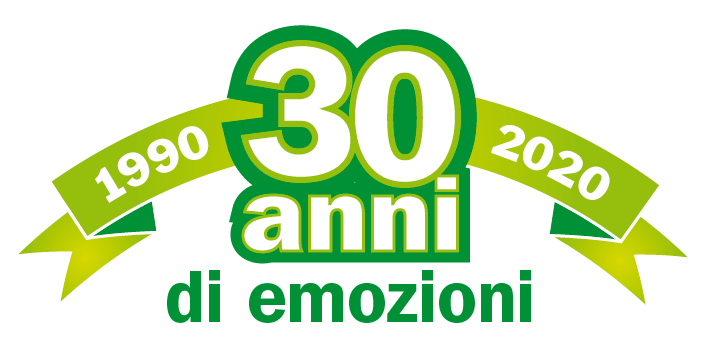 Thirty years! So much time has elapsed since that day in 1990 when Tecnoconference Europe was founded in Rome; today it an established company in the field of technology for communication events. Since 1999, that is since the company's reins were fully in the hands of Silvio Del Fio, one of the leading experts in the Italian meetings industry, 'the company,' he tells us, 'has experienced an unstoppable phase of growth which is still continuing, thus becoming the largest supplier of technological services and products for events in central Italy in terms of number of events, staff and active customers.
A truly significant goal, achieved through hard daily work over the years, a complete range of systems and equipment designed to meet any requirement in different types of events, thanks to a state-of-the art and constantly trained technical team and to significant ongoing investments in new systems and equipment. Since 1999, Tecnoconference Europe has been behind the scenes of all the major events held in Italy at the forefront of political – also international – economic, medical, scientific and corporate communication.
Examples include the States General of the Economy (2020), the 60th Anniversary of the Treaties of Rome (2017), the International Summit on the Balkans (2017), the G8 Summit in L'Aquila (2009) and Genoa (2001), the G8 Economic and Labour Summits held in Rome in 2009, the NATO-Russia Summit in Pratica di Mare, the Summit of Heads of State and Government of the Italian EU Presidency. Tecnoconference Europe provides its contribution to events that are really multimedia shows, in which multi-video projections, skilful lighting effects and a powerful and uniform sound radiation 'envelop' the audience, with a strong emotional and motivational impact, thus producing a result unanimously recognised as unique. "Technology," considers Silvio Del Fio, "is the key to unlock the doors to exciting events. And it is important for the audience to feel involved; that is the only way to take home the lasting memory that maximises the effectiveness of the message. Obviously, in the 21st century, technology is the preferred means to achieve this result. This is our raison d'être and this is the compass of all our actions: excitement for communication purposes, and communication for excitement purposes."
A 'compass' that is concretely  transformed in an all-round  service for every type of event (including exhibitions): from creative project concepts to set design, from technical development to production, with planning, coordination and direction, up to post-event services; then again design and realisation of multimedia meeting rooms (for which Tecnoconference Europe provides specialised 360° consultancy), up to technical support to facility sales managers during site inspections or special requirements: an active and complete consulting support to help facility equipment meet evolving commitments and needs. This led the company to be awarded the prestigious UNI EN ISO 9001:2015 quality certification.
Via Alessandro Luzio, 66 – 00179 – Rome
TEL +39 06 78359617 – FAX +39 06 78359385
Via Pancrazi, 15 – 50135 – Florence
TEL +39 055 4633305- FAX +39 055 4634769
Piazza IV Novembre, 7 – 20124 – Milan
TEL +39 02 87343470 – FAX +39 02 87343470