InnovaTion
Services provided by Tecnoconference Europe e SNAB
ULTRAWIDESCREEN AND MULTIVIDEO DYNAMIC PROJECTIONS
We use advanced software and hardware solutions to create large high-definition digital image and video projections, with extraordinary quality and perfect synchrony. Our systems automatically apply real-time masking to merge images where the projection areas overlap (on any number of screens), resulting in a unique, seamless view.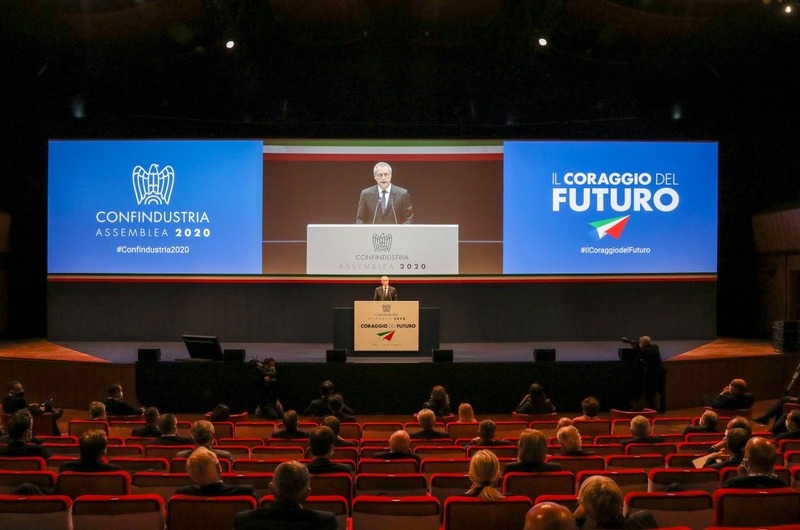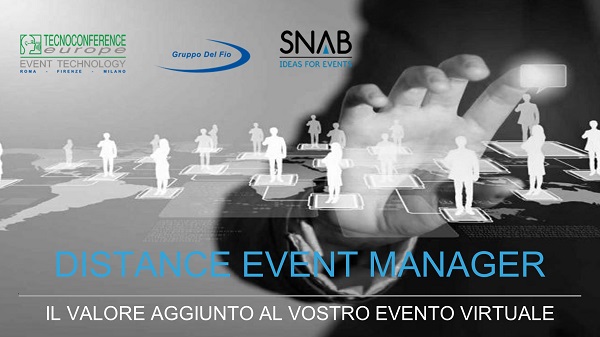 DEM - Distance Event Manager
It is the Webcast platform of Tecnoconference Europe – Gruppo Del Fio, designed for events with a high number of virtual participants, combining the massive aspect of streaming with the characteristics of multi-videoconferencing (on-line simultaneous speakers).
COMMUNICATION PRODUCTION
Backgrounds and animations, static and animated backgrounds, speech support, walk-in and walk-out footage, scenic video and photo compositions through spectacular dynamic multi-projection and sharp high-definition productions.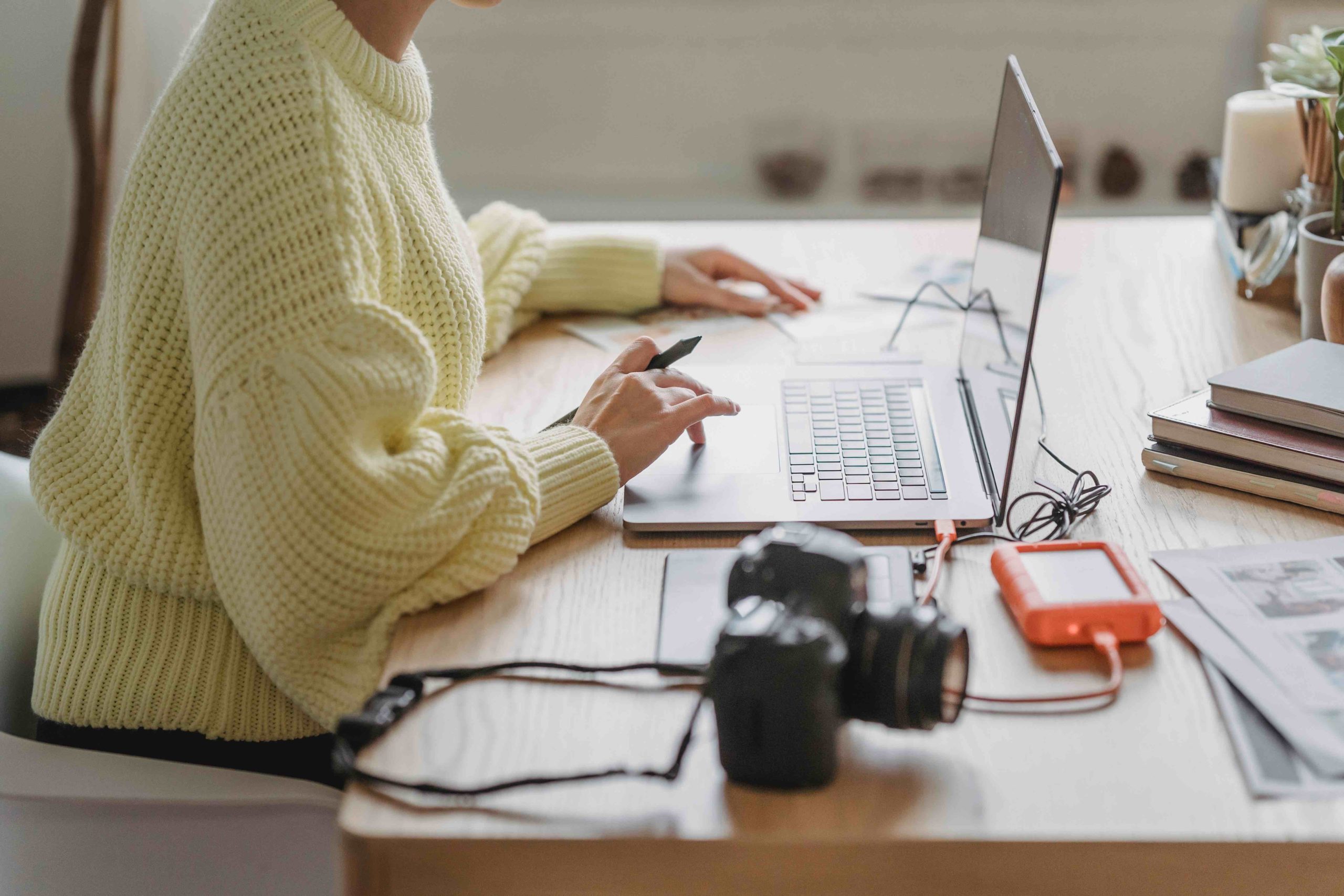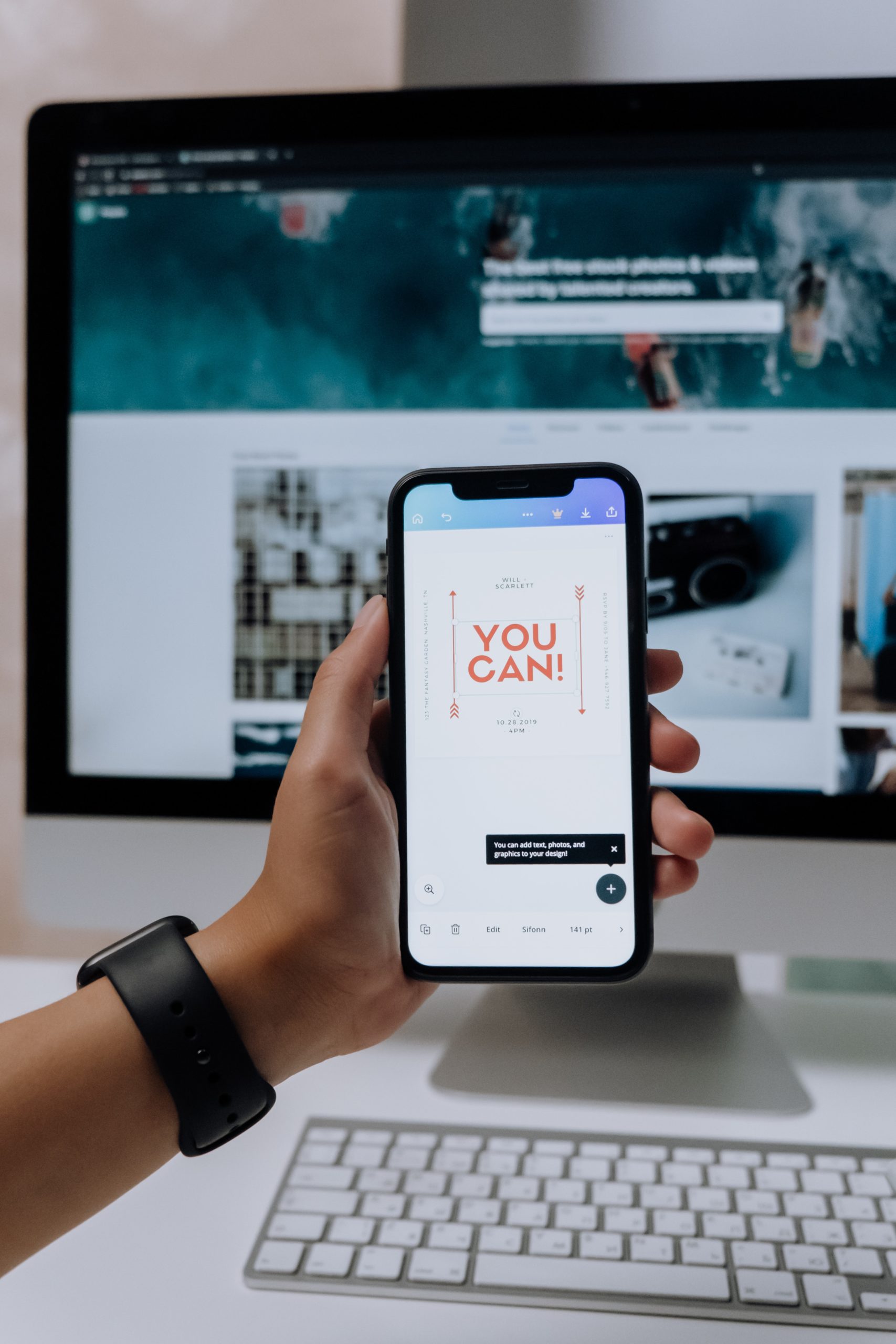 EVENT APP DEVELOPMENT
Advanced solutions for our clients to meet any of their needs for information and mobile promotion of their event. Online catalogue, programme, real-time updates, personalised event guide, direct line to staff, sharing of photos, messages and materials, one-to-one meetings and much more. Strictly user-friendly.
LEDWALL
Last-generation, pitch 2.6, high-resolution and bright LED screens.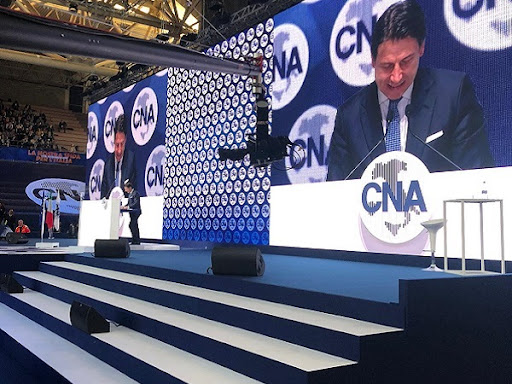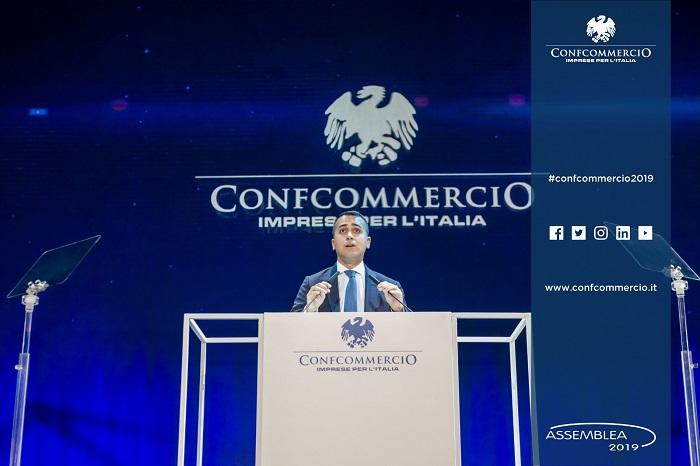 Conference prompter (Teleprompter)
The latest-generation Teleprompter allows the text of a speech to be displayed, as it is being delivered, on two glasses acting like transparent mirrors, reflecting the scrolling of sentences from two ultra-bright LCD monitors on the floor. The scrolling speed is regulated directly by the speaker via a pedal hidden under the podium. It can also be delegated to a technician, who operates it remotely. The audience has the feeling that the speaker is speaking fluently off the cuff.
Multimedia congress manager
The most successful and innovative conference communication management system. Speakers leave their PowerPoint presentation in the slide centre and when they get to the podium they will already find it on the control monitor. Outside, a series of plasma monitors display real-time information on the work in the halls, with the name of the speaker, the title of the presentation, any delays, etc. with films, videos and animations, including those of the sponsors, as well as announcements from the organizing committee. The entire system is managed by on-line servers with uninterrupted power supply and always-on backing-up to ensure maximum data security.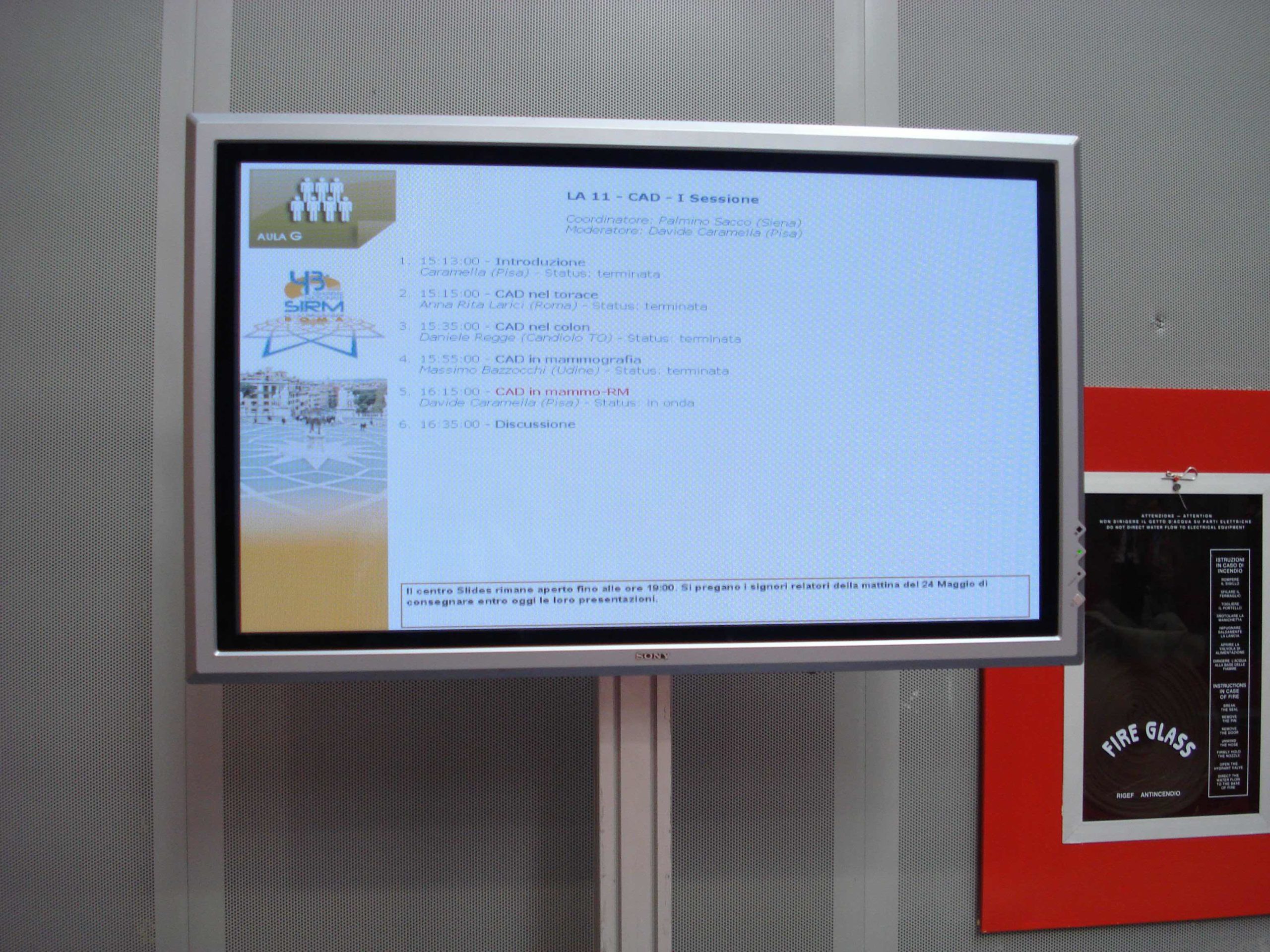 Via Alessandro Luzio, 66 - 00179 - Rome
TEL +39 06 78359617 - FAX +39 06 78359385
Via Pancrazi, 15 - 50135 - Florence
TEL +39 055 4633305- FAX +39 055 4634769
Piazza IV Novembre, 7 - 20124 - Milan
TEL +39 02 87343470 - FAX +39 02 87343470